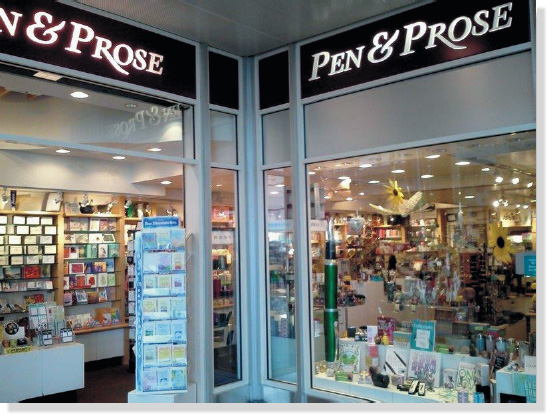 Morgan Group Ventures began Pen & Prose as a single kiosk in the historic terminal of Ronald Reagan Washington National Airport (National). Since then, the operation has flourished and Pen & Prose has become a nationally recognized brand.
Morgan Group Ventures built Pen & Prose from the ground up – from the design and construction of the initial store, to concept development, stocking, merchandising and staffing. Our business has been recognized by the Small Business Administration for sustained operations – following the September 11 tragedy. Pen & Prose was also asked to be a presenter for the first small business conference organized under the Department of Transportation. Additionally, Pen & Prose was highlighted by the Alexandria Small Business Development Center.
The Pen & Prose brand has been sought out by highly recognized venues, business developers and airports. These businesses have approached Pen & Prose to discuss opening stores, or to consider joint partnerships, in their facilities.