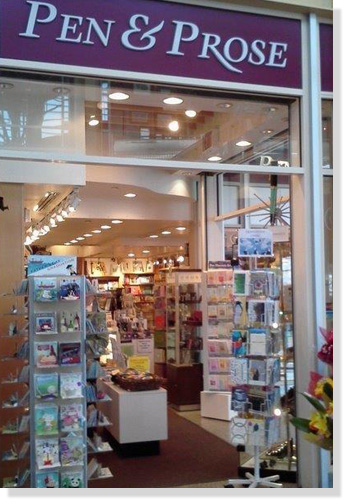 Our products are distinct. We seek unique merchandise and cater to the traveling population. It is our desire to be remembered, so that the next time a trip is planned, the traveler makes a point of visiting Pen & Prose.
Our product lines include, but are not limited to, the following:
Writing instruments, from Parker, Waterman, Pelican, Cross, Pilot, Sheffer, Retro 51 and Lamy
Distinctive greeting cards that will catch the attention of the receiver, produced by Papyrus, Recycled Greetings, Avanti, Design Design and Quotables
Quality writing papers supplied by Crane & Company, G.Lalo, Quo Vodis, Clairefontaine and J. Herbin
Corporate and business accessories from Filofax, Exaclair and Rhodia
Specialty books, not likely to be found in your neighborhood book store, from Random House Publishing
Please stop by the next time you see a Pen & Prose in your travels.